Skip to Content
Lumineers in Miami, FL
Many patients visit the cosmetic dentists at Elite Dental Group looking to correct common issues like yellowing teeth, crooked or misshapen teeth, or gaps between the teeth. Veneers can provide an answer for each of these concerns, but not all veneers are designed the same. Lumineers are the gold-standard for dental veneers, because they are much thinner than conventional veneers, meaning that they can be placed in the mouth with minimal preparation to the natural teeth. Read on to learn what you need to know before receiving lumineers in Miami.
Get a Pain-Free Beautiful Smile with $1,000 Off A Set of 8 Lumineers PLUS 24-Months 0% Interest Financing with our Lumineers Special!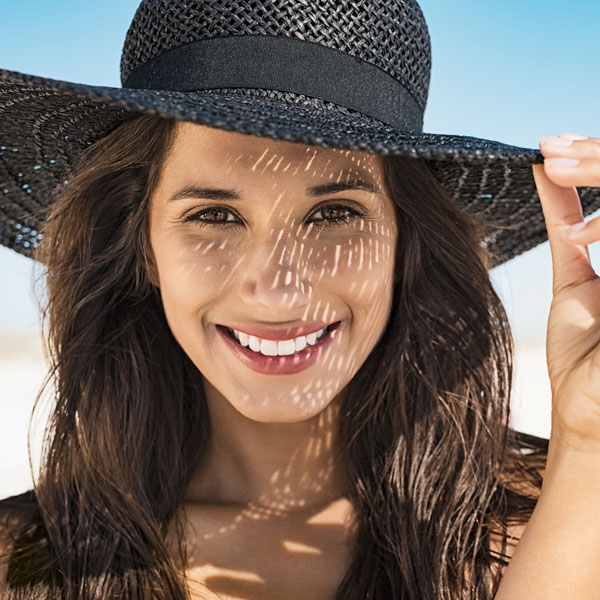 What are Lumineers?
Lumineers are crafted with proprietary technology, so they are unlike any other veneers on the market. They are made in custom shapes and colors with the thickness of a contact lens. Despite their incredibly thin structure, lumineers are able to mask a wide range of cosmetic dental problems so that your smile is always ready to show off. They will also maintain the same strength and durability of traditional veneers, so you can care for your teeth without added maintenance. Once your lumineers are in place, you can brush and floss normally.
How Are Lumineers Different from Conventional Veneers?
One of the biggest differences between conventional veneers and lumineers is the shortened treatment time. If you are looking forward to a special occasion like a wedding or a big presentation, you can be sure that you look your best in time by choosing dental veneers. Here's a closer look at what sets apart lumineers from other dental restorations.
Less-invasive preparation – Lumineers are so thin that the natural teeth do not need to be filed and drilled to put them in place. This means that patients can skip the step of wearing temporary acrylic veneers in the time between preparation of the teeth and placement of the permanent veneers. In addition, lumineers are cast with digital impressions, so there is no need for messy cast impressions. Your dentist will simply take digital images of the teeth, send them to the lumineers lab, and put the new restorations in place once they're ready.
Improved appearance – A smile treated with lumineers can boost your confidence and transform your outlook. Your lumineers will be customized to fit the natural shape and size of your mouth, and they will be bright and white, offering a youthful appearance to your smile.
Contact Elite Dental Group in Miami
It's important to seek the right dentist when opting for lumineers as a treatment option, because not all cosmetic dentistry practices offer this treatment option. At Elite Dental Group, you will find the exceptional care you need for a confident smile. To schedule a free consultation where you can discuss your candidacy for lumineers, contact us online today!