Skip to Content
Orthodontist in Miami, FL
24-Months 0% Interest Financing Available! Contact us today!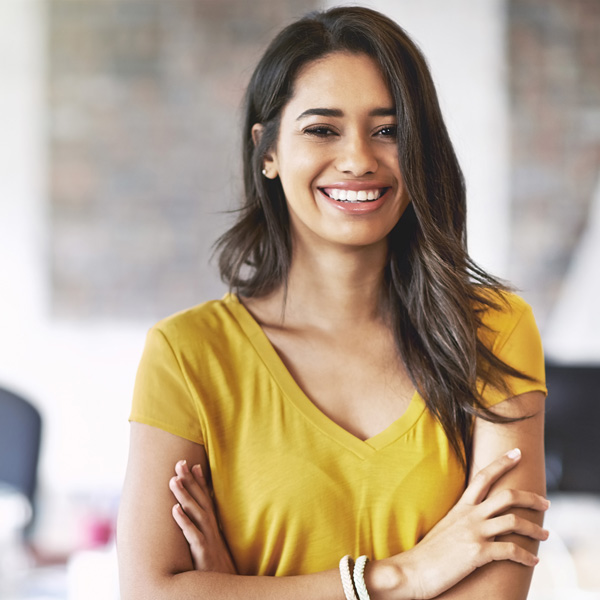 Beautiful & Healthy Smiles
Orthodontics refers to a specialty in dentistry that deals specifically with the treatment of improper bites and crooked teeth. This specialty helps patients to correct their teeth and set them in place. At Elite Dental Group, we believe in holistic and preventative care for our patients. Often, this means using orthodontics to improve the three main aspects of a healthy mouth—the function of chewing and talking, your personal comfort, and overall appearance when you smile! During your free consultation, our Miami orthodontist can assess your current condition and create a treatment plan specifically for you.
Orthodontic Options at Elite Dental Group
Braces
Traditional braces use an adhesive to attach metal brackets to the front of all of your teeth then places a wire through all of the brackets to apply the pressure needed to straighten the teeth. You might think braces are just for teens, but that's not the case. Braces are a great option for anyone wanting straighter teeth and an aligned bite. After all, very crooked teeth can create problems with eating or even cause cavities by making it difficult to clean all surfaces of the teeth with a regular toothbrush. Using braces to correct these problems can prevent painful restorative dental work to repair the damage from tooth decay or uneven wear.
To determine if you or a family member should pursue braces, make a free consultation appointment in our office. We'll go over your medical and dental history and take a look at how the teeth are currently aligned. If there's a mismatch, we can make a plan for braces based on how many teeth need to shift and by how much. These factors also influence how long you may need to wear braces and how often you'll need to visit us for quick check-up visits. Most patients wear braces for as little as six months up to 24 months, with visits every few months along the way to ensure progress and patient comfort.
Invisalign
Invisalign is an alternative to braces that's hugely popular with both teens and adults. Unlike braces, Invisalign is clear and removable, so it works behind the scenes as long as patients wear their sets as much as our dentist recommends. Without any metal or wires, it's much easier to eat all of your favorite foods. In addition, Invisalign doesn't require new skills or adjustments in order to brush and floss teeth normally. Invisalign patients don't need to visit our office as frequently, because the progress is pre-mapped by custom-fitted plastic trays during the evaluation process.
After either treatment is completed, you may be given a retainer that must be worn daily to keep the teeth from shifting back to their original position. If you are debating on which option is right for you, call our office today and schedule a free consultation- we would be happy to help with any of your dental issues!