Skip to Content
Partial and Complete Dentures in Miami, FL
Regular dental appointments are an important part of monitoring tooth decay, as periodontal disease can cause bone loss and destroy the support for your natural teeth. Sometimes, injury, damage, or disease means that retaining your own teeth will actually lower your overall quality of life when it comes to being able to eat your favorite foods, speak clearly, or live day-to-day life without tooth and gum pain. In those cases, Elite Dental Group may recommend dentures as a treatment to regain your quality of life. Dentures replace some or all teeth to avoid further infection while restoring your healthy smile and ability to enjoy the foods you want.
With custom dentures and a little practice, you should be able to eat, talk, and smile normally. Elite Dental Group can help restore confidence in your smile with a full set of even, white teeth.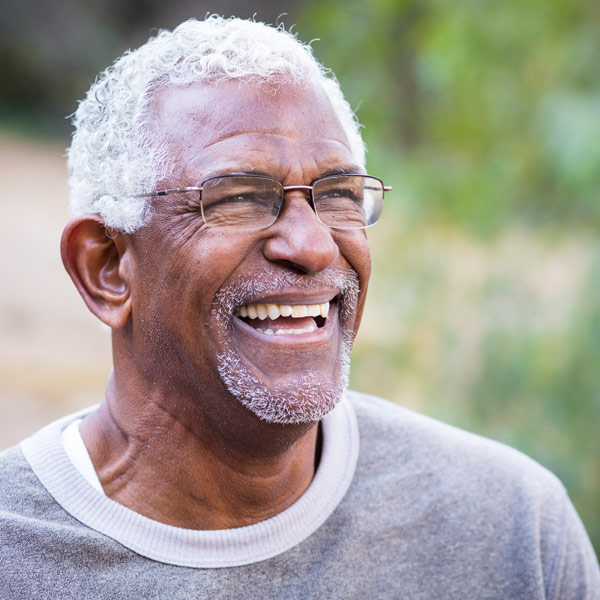 Types of Dentures
Traditional full and partial dentures are just what they sound like. Porcelain or resin dentures look like your normal teeth and may be partial if they only replace a few teeth or full if they stand in for all the teeth in your upper or lower jaw.
Dental implants are used to replace the root of a tooth. Implants are anchored to the jawbone as a base for an artificial tooth, a set of dentures, or a full set of implants in place of dentures. When the replacement teeth are held in place by dental implants (not adhesives, for example) they are called overdentures.
Immediate dentures are used as a same-day option to temporarily replace teeth that are removed during an office visit. Sometimes, our dentist will have to do some preparatory treatment before creating dentures, such as extraction, so immediate dentures are a way to retain your smile and eating abilities while you jaw heals and gets ready for your long-term dentures.
What to Expect
The modern dentures of today are natural looking, thanks to custom-blended colors that match your existing teeth and gums. Often made of porcelain or a resin composite, they are extremely durable and resistant to discoloration. Getting dentures usually requires a few visits to our office to create a mold of your mouth. We then adjust your partial or complete denture set for comfort and fit. Dentures take a little while to adjust to wearing but you'll be able to eat normally within a week or so. Choose softer foods in the meantime until you're fully comfortable.
Our team will give you full instructions on how to care for your dentures or handle an emergency, as you should never try to repair dentures yourself. You'll need to remove and wash them regularly and leave them in water overnight.
If your dentures somehow become damaged, please call our office right away so we can examine and repair them as needed. Trying to fix them alone or continuing to wear them can cause even more damage and require expensive replacements. Instead, collect any broken parts, including wiring, and keep the dentures in water. You can also use dental wax to place on the wire as a temporary barrier if a loose clasp is rubbing and irritating the inside of your mouth.
To find out if dentures are the best option for you, contact Elite Dental Group for a free consultation.